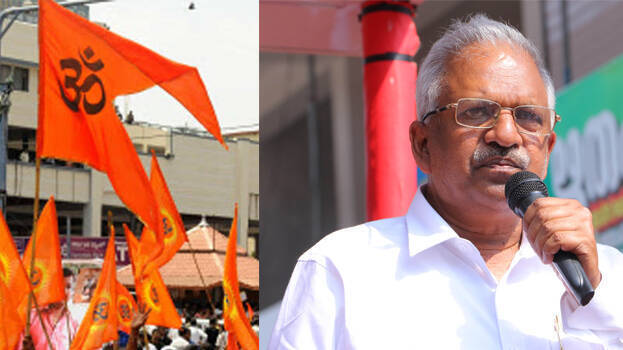 KANNUR: RSS has decided to stop the political fistfight with CPM and Congress workers in Kannur on the rationale that they are ruling the centre, that is why political fights in Kannur has decreased so much nowadays, says CPM state committee member and former district secretary of the party P Jayarajan. He said this during an interview. RSS has killed CPM workers in almost all districts of Kerala and vice-versa has also happened. Therefore it cannot be considered as a phenomenon only seen in Kannur. RSS considers violence as a way to get inside the society.
The party have no responsibility to clarify the faults of partymen's children and it is not a right practise for partymen's children to illegally intervene in the internal affairs of party and government. Party will enquire if such interventions are made. If anybody's children have done so, then party or government will not protect them.
He also ruled out allegations that the party is not considering him as before. A disciplined party worker only does the responsibility given by the party to him. I may not be getting the same media attention now, which I got while holding position of party secretary. But I am still working among the people as before. He also ruled out allegations that his candidature in Vadakara and party entrusting him for charity activities, is for removing him from party leadership. He also said that K T Jaleel is being cornered in order to shift people's attention from the gold smuggling case.