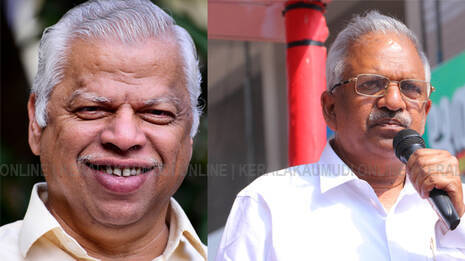 KANNUR: Current Kannur CPM district secretary M V Jayarajan has come out in support of former Kannur district secretary P Jayarajan's statement that there is no need for the party to take the responsibility of the wrongdoings of party leaders' children.
"If party leaders' children commit mistakes, the party will not protect them. C. H. Mohammed Koya is a role model for this. He is a leader who shunned his son who stood against the party," M V Jayarajan said.

It was in an interview given to a media group recently that P Jayarajan said that "party need not have to bear the responsibility of the mistakes committed by the party leaders' children and it was not right for them to interfere in the affairs of the government and party."
He gave this opinion while asked about the controversy surrounding CPM leader Kodiyeri Balakrishnan's son.