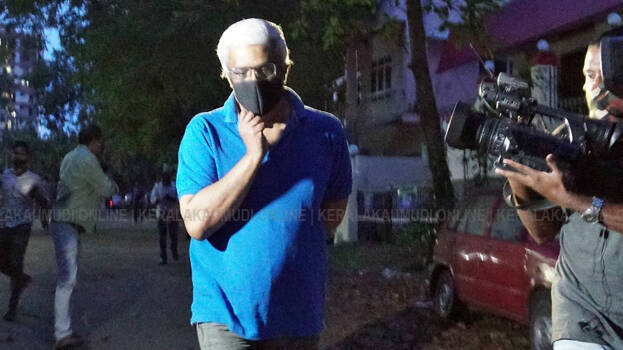 KOCHI: The National Investigation Agency (NIA) probing the sensational gold smuggling case, is questioning M Sivasankar, former principal secretary to the chief minister, again. He is being interrogated at the NIA office in Kochi. This is the third time the NIA is grilling the officer in the case.
Sivasankar is under suspension after allegations surfaced on his links with Swapna, the key accused in the case related to the attempt to smuggle gold through diplomatic baggage.
The NIA summoned the officer again based on the digital evidences retrieved from Swapna's phone. Sivasankar, who reached the office at 11 am, will be questioned by officials including SP. There were discrepancies in the information obtained after interrogating Swapna Suresh and Sandeep in the first phase and the digital evidence later seized by the NIA and the information obtained during the first interrogation of Sivasankar. The officer first said that he didn't know that Swapna had links with gold smuggling.

He is likely to be grilled along with Swapna Suresh. Swapna is in NIA custody for interrogation.
The NIA confiscated two TB data from Swapna. The NIA took her into custody for interrogation after examining it in detail. Following that, Sivasankar was summoned to question him along with Swapna.