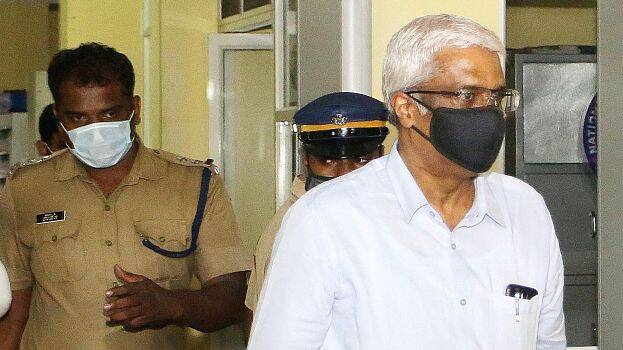 KOCHI: Chief Minister's former principal secretary M Sivasankar was involved in more financial dealings with gold smuggling case accused Swapna Suresh, sources said. It is learnt that the National Investigation Agency (NIA) officials have obtained details regarding this after quizzing Sivasankar for nearly 9 hours on Thursday. The suspended IAS officer was quizzed on the basis of digital evidence obtained from Swapna. However, the investigation team has not obtained enough evidence to arrest Sivasankar.
According to sources, both Sivasankar and Swapna Suresh were simultaneously questioned through video conference.
Sivasankar, who reached the office at 11 am, was questioned by officials including SP. There were discrepancies in the information obtained after interrogating Swapna Suresh and Sandeep in the first phase and the digital evidence later seized by the NIA and the information obtained during the first interrogation of Sivasankar. The officer first said that he didn't know that Swapna had links with gold smuggling. This was the third time he was questioned by the NIA in connection with the gold smuggling case.