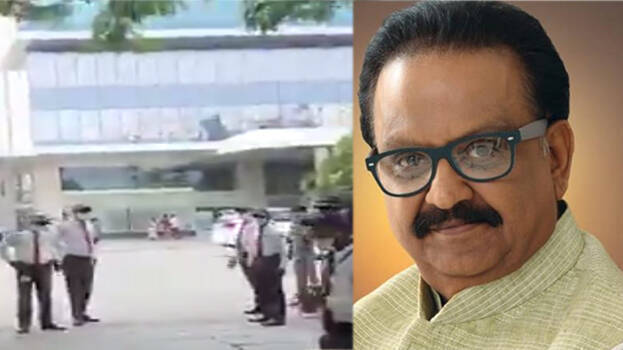 CHENNAI: The health condition of famous singer S P Balasubrahmanyam continues to be extremely critical.
The medical bulletin on the singer's health condition undergoing treatment at Chennai MGM Hospital will be released soon. SPB's sister S P Shailaja, close relatives and friends have been called to the hospital.


Hospital authorities said they would provide all possible medical assistance to SPB. The singer is presently on life support. Actor Kamal Hassan visited the hospital last night.
SPB was admitted in the hospital on August 5 after he tested positive for COVID-19. His condition turned worse on August 14. He was cured of COVID on September 7. His condition deteriorated later. Police have been deployed in front of the hospital now.