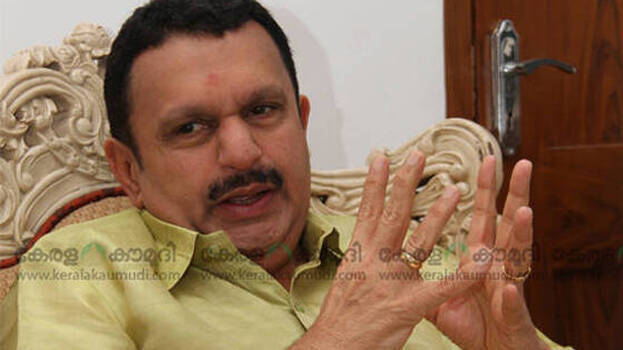 KOZHIKODE: Vadakara MP K Muraleedharan has said that he is not interested in holding a symbolic post of campaigning panel's chief and that is why he resigned from the position. Kodikunnil Suresh and K Sudhakaran should take up a final call on continuing as working presidents of KPCC. I showed them my way of working at the party. No issue will rise in the party with my resignation. There are many active leaders in the party. It is a fact that UDF victory is assured in the upcoming assembly polls. We were given the responsibility to look after the party's affairs in parliament and we are discharging it in an appropriate manner.
There is no situation of concern in the party and in UDF. There is no dearth of leaders in Congress. If one Muraleedharan goes then a 1000 will come to the party. There exist different views over the party's internal organisation but I don't want to start a blame game. It's time is over and I won't take any step which can degrade the party's reputation before the people. I have a difference of opinion with the party leadership with certain matters which also includes reorganisation but I won't make any public statement on such issues as it could dent the party's image before the public.
I have held many key posts in the party before also. I have worked as KPCC chief, the current post held by me is nothing when compared to the KPCC president post. But I have done my best as the chief of the campaign panel. "On Sunday, when Benny Behnan resigned it was actually a wake up call for me too. I thought it's time to step down rather than clinging on to something insignificant," he said.
No serious brainstorming is happening in the party. Nowadays, almost all internal happenings in the party are known through newspapers. People of Kerala knew whether the party was able to accept me or not. No public statements should be given by leaders during the upcoming local body polls. "The workers at grass root level, who have always been working for party leaders day and night, are going to contest in this election, therefore I won't make any statements which could disgrace their hard work and efforts," he added.