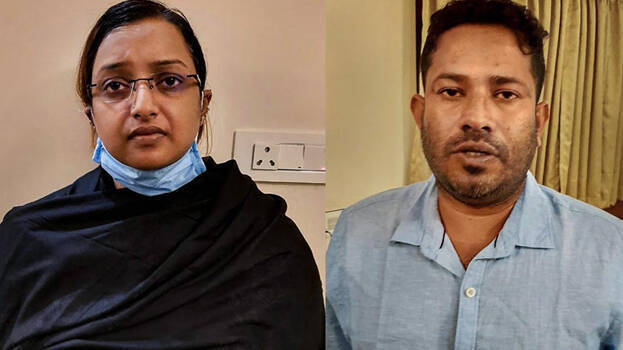 KOCHI: Crucial development has occurred in the diplomatic baggage gold smuggling case. One of the accused, Sandeep Nair has informed the court that he is ready to confess. He demanded to record his testimony discreetly. NIA has submitted the plea before court.
Sandeep has said that he wants to inform all details of the case to the court. He also said that his confession could be the only available evidence but the court said that becoming approver won't save him from court's punishment.
The court will only take a final decision on making Sandeep as an approver, after his testimony is recorded under section 164 of CrPc. Sandeep is the second accused in the gold smuggling case and he had close connections with the chief organiser of the case, KT Rameez. NIA expects that if Sandeep is turned as an approver then more evidence on gold smuggling could be collected and leads on involvement of other VIPs would be gathered from him.
NIA was puzzled over the lack of evidence in the gold smuggling case. NIA has also tried to turn two other men, hailing from Muvattupuzha, as approvers in the case. However, Rameez expressing willingness to confess has become a turning point in the case.