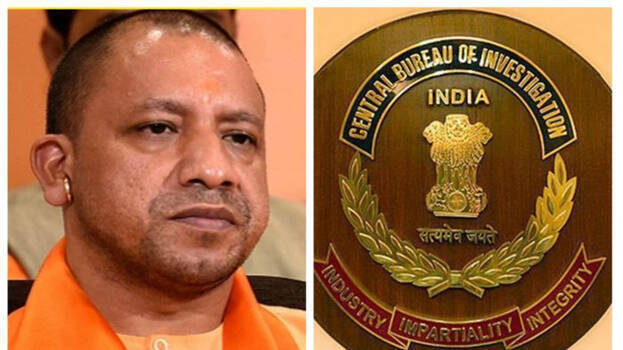 NEW DELHI: The Supreme Court Tuesday described the Hathras case as "extraordinary" and "shocking" while hearing a petition seeking a probe by the Central Bureau of Investigation (CBI) or a Special Investigation Team (SIT) into the alleged gangrape and murder of a 19-year-old Dalit woman by four upper-caste men.
A bench, headed by Chief Justice of India S A Bobde and comprising Justices A S Bopanna and V Ramasubramanian, sought suggestions from all parties on the scope of proceedings before the Allahabad High Court, and what it could do to expand it. It asked to Uttar Pradesh government to file a response by Wednesday on its witness protection plan and whether the family of the victim had access to a lawyer. The matter will be taken up for hearing next week.
Ahead of the hearing, the UP government had filed an affidavit in court stating it was forced to cremate the body of the victim in the dead of the night on October 1 due to "extraordinary circumstances and a sequence of unlawful incidents". The state government claimed the victim's family was present for the cremation and "agreed to attend to avoid further violence".
Media had reported on October 1 that the hurried cremation of the body was marked by a disregard to protocol and heavy-handedness by a police force that did not let her family perform her last rites.
The state government also said that despite its "diligent probe" into the Hathras case, "different false narratives started gaining momentum at the behest of some vested interests". It recommended a Central Bureau of Investigation (CBI) probe into the case to "ensure that no vested interests will be able to create a fake and false narrative with oblique motives".
Meanwhile, in the wake of the Hathras incident, the Uttar Pradesh police have filed 21 cases across the state, only six of which have been registered in the district. The FIRs are against attempts to "incite caste and communal tension and defame the state government" using social media platforms and public meetings. The charges include sedition, criminal conspiracy and promoting enmity. The FIRs were filed on Monday, a day after Chief Minister Yogi Adityanath alleged "conspiracies" against his government by "those who want to incite caste and communal riots".
In other news, four men, including a Delhi-based journalist, were detained from a toll plaza in Mathura on Monday while on their way to Hathras. The UP police claimed they were part of the Popular Front of India (PFI) and Campus Front of India (CFI).