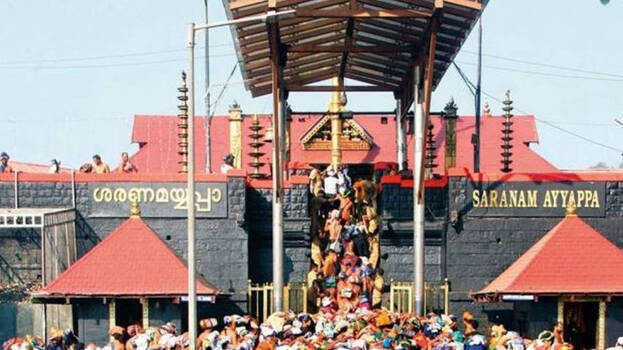 THIRUVANANTHAPURAM: The expert panel which was appointed to formulate the protocol to be followed for Sabarimala pilgrimage has submitted its report before the government. Reports say that the panel has recommended that devotees should possess a Covid-19 negative certificate.
The report states that only 1,000 people should be allowed to visit the shrine from Monday to Friday and on weekends (Saturday and Sunday) 2,000 devotees could be permitted. Facilities should be made available at Nilakkal to conduct Covid-19 tests. Those above fifty should also carry certificates which shows that they have no serious illness.
Even though the panel has submitted its report the final decision will be taken by the state government. Devaswom minister Kadakampally Surendran has said that decision on Sabarimala pilgrimage will be taken after the Cabinet meet to be held on Wednesday.