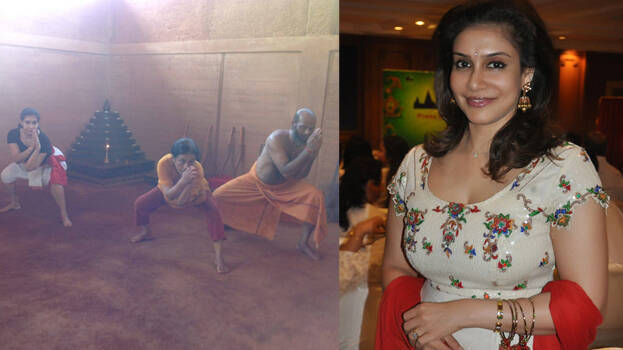 Yesteryear actress Lissy is now busy learning Kalaripayattu. She has shared a picture of it in the Facebook. She also posted a picture of some steps along with her gurus Laxman Guruji and Kalai Rani.


Kalari is a great art to learn. As you can see from the picture, Age is not a barrier. Even if you learn very little...

Posted by Lissy Lakshmi on Tuesday, 6 October 2020
Don't ask why this at this age. Age is not barrier for anything. She also praised the qualities of it. Kalari is a great martial art that everyone should learn. It gives amazing fitness in one's mind and body. My regret is not being able to learn it at a young age. In my opinion the basics of the martial art should be taught in schools. It will help to maintain good health and self-discipline. At the same time, this will help our daughters in self-defence, she said.