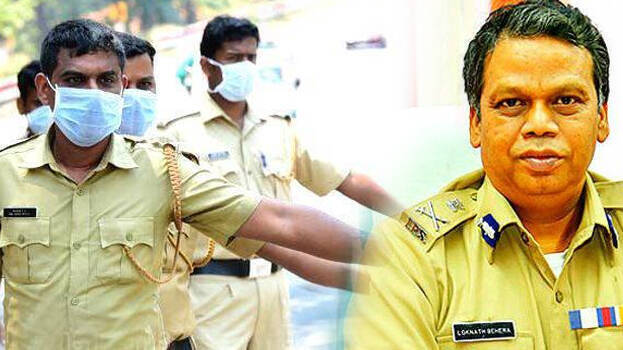 THIRUVANANTHAPURAM: When the spread of Covid-19 pandemic enters into a dangerous phase, the groups which are relentlessly fighting against the pandemic are police and health workers. Even though people from different quarters have demanded to exclude people from these two sectors from the salary challenge, it went into the deaf ears of the government. However, now a new controversy has come up over the Covid-19 fighter medal to be given to police personnel, who are working day and night in order to implement the government's Covid-19 protocol.
On Tuesday, DGP has issued a circular which recommended giving Covid-19 fighter medals to police personnel but the dubious condition that those who need the award should give Rs 100 has triggered a controversy. Now, the question asked by the general public is that whether a medal is something to be bought with money. Even though questions on this controversial circular was asked by presspersons during the chief minister's press conference. He replied that such a circular has not come to his notice.
The Covid-19 warrior award was declared in order to motivate the police force who were reeling under the pandemic and also from high work-pressure. The circular which was released earlier recommended to give the award to those who did the Covid-19 duty for a month. But the present circular has asked police personnel who need the badge by paying money, either to register online or to contact with inspectors in the police headquarters.
The medals were bought by Samtripti cafeteria, which functions under the welfare wing of Kerala police department, from BKV enterprises in Ludhiana. Sources said that fees were charges for the medal as the state government has not instituted any special fund for this project. Those who receive this medal should attach it above the left pockets in their uniforms.