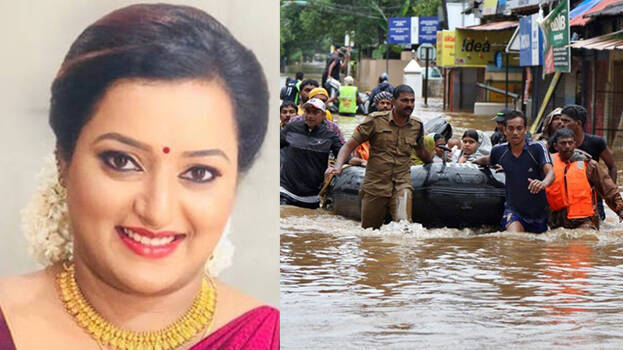 KOCHI: Swapna Suresh, accused in the gold smuggling case, also made money out of the 2018 floods in Kerala. Swapna made this revelation in her testimony given to probe agencies. She said that she received a commission of Rs 25 lakh from the Rs five crore worth reconstruction project for houses implemented by UAE consulate.
Swapna has told probe officials that the consulate general entrusted her to find a suitable contractor for the project. For this, she approached many contractors in the state and at last, she met the owner of UAFFX company, Abdul Lateef, who introduced her Dinoop Ramachandran. Dinoop, later became the chief contractor of the project.
She also made the dubious claim that the consulate general himself granted her the commission for finding a contractor for the project. She claims that consulate general gave her this amount as a 'gift'. She was given $35,000 which amounts to Rs 25 lakh in India. Swapna has earlier revealed that she has received the commission for post-flood reconstruction projects in Kerala, but her latest testimony throws light on the amount and on which project she received the commission.
UAE consulate earlier had taken over the reconstruction of homes in Pandalam which were dilapidated by Kerala floods in 2018. UAE consulate had voluntarily approached the state government for this project and it earmarked Rs five crore. 150 houses were to be reconstructed under the project.