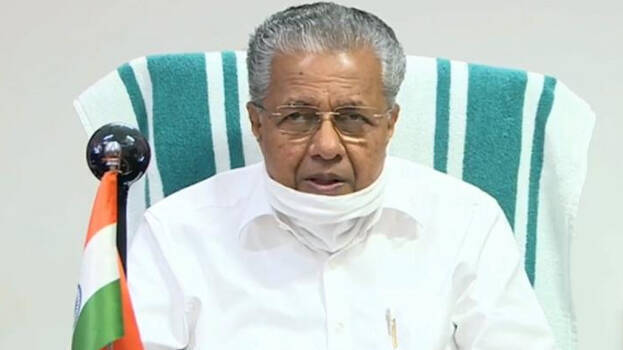 THIRUVANANTHAPURAM: Chief minister Pinarayi Vijayan has said that the schools in the state won't be reopened any time soon. Schools will be only opened in a conducive atmosphere till then online classes will continue. He said after officially declaring Kerala as the first state in India with all schools having high-tech classrooms.
The high tech classroom project was fulfilled with the financial assistance of KIIFB. The agency which implemented the project under the general education department is KITES. About 3,74,274 digital devices were distributed in 16,0027 schools of Kerala under the project. In the first phase, 45,000 high tech classrooms were built for high school and higher secondary sections in 4752 schools. High tech labs were also constructed in 11,275 schools in primary and upper primary sections. Apart from KIIFB's financial assistance, MLAs assets development fund and LSG development fund were also utilised for the project.
"Thus all children in Kerala can learn under the most modern educational facilities. This is a proud achievement. The government has earlier decided to provide education to all kinds of people using the most modern technology. Even after facing two prolonged floods and the deadly pandemic we were able to achieve this feat with our strong determination," The chief minister said. He also asked for everyone's involvement to further enhance the capacities of our schools to further levels in the future.