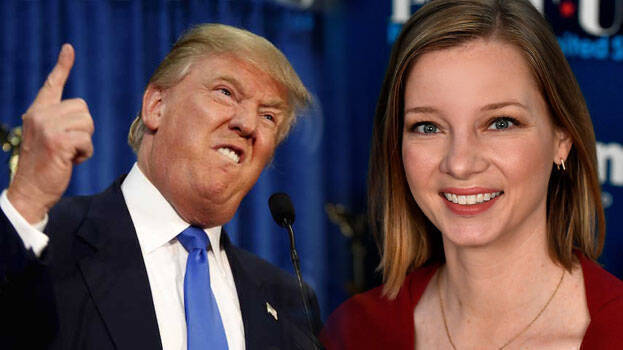 NEW DELHI: Ahead of US presidential polls, US embassy in India conducted a webinar. American psephologist, writer and orator Kristen Soltis Anderson delivered her views on the topic 'Role of media in elections'. It was held from 4.30 pm to 5.30 pm on Tuesday.

The webinar was organised as part of,'U S speaker and specialist programme for India', which is run by US embassy in association with Meridian International centre.

This programme was organised with the intention of introducing American institutions and experts to the Indian audience. Online workshops, lectures and seminars would be held as part of this scheme.
Excerpts from Kristen Soltis Anderson's talk
In the election the role of media is big. Exit Poll results will influence people in a big way. People's opinion are registered over phone or online but this need not be correct because people will be reluctant to speak out their opinion on the phone. But isn't it easy to register their opinion online?

When compared to 2016 election, the percentage of winning chance for Biden is more than that Hillary's had at that time. Now, importantly four issues will become the topics of debate. – Covid, Economy, Supreme Court and Racist attacks.

If Covid vaccine will be developed before the election, it will be a decisive factor in election.

COVID
Covid will not keep delaying the election. Foreign policy is not discussed until some controversial reference are made. Covid has spoiled America's relationship with China.

When it comes to health or finance, it is Biden who gives the support to people. Votes will be mostly through mail this time due to Covid and here also weightage is for Democratic party.

Indian American voters' influence

Compared to previous years, the influence of Indian American voters will be more evident. In former days, they used to support Republican Party but now they support Democrats. Youths' support will have a substantial effect on the results. In 2016, senior citizens' votes were in favour of Trump but that is not the situation now. Trump have already lost their votes.

Since Democratic vice-president candidate is of Indian origin, this election is important for Indian-American voters.

Role of Social media

Despite Facebook and other social media platforms being flooded with fake news reports, most people take them at face value. Media's role is very big as the exit polls released by media houses influence a large majority of people. But media establishments are now trying to convert news into controversies and present them before the people.

All this will influence the commoners

Authenticity of Exit polls

The credibility of a media group's exit polls can be ascertained only by checking its previous history and the fate of their previous exit polls.
Next, what we have to check is their method of survey (Phone, Online).