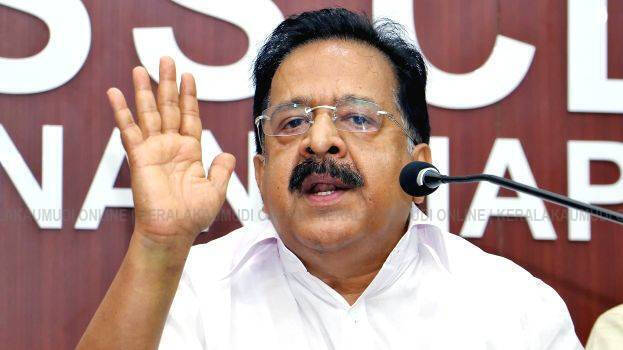 THIRUVANANTHAPURAM: Opposition leader Ramesh Chennithala alleged that Jose K Mani has committed political treachery. Jose K Mani has defied all kinds of political conventions. He also alleged that Jose by entering to LDF camp has deceived spirit of K M Mani.
Jose K Mani has tried to forge an unholy alliance with those who tried to malign KM Mani's name. It was LDF which insulted K M Mani in the assembly. The measures taken by LDF to prevent KM Mani from presenting the budget is one of the most heinous deeds in the history of democracy. By inducting Jose to LDF, the double standards of CPM and its front was revealed before the public. The people of Kerala will soon realise this.
The chief minister who invited Jose K Mani to LDF was thirsty to have KM Mani's blood five years ago. In politics, two plus two is not four. It was LDF who created political defence in Kerala against KM Mani. It was UDF workers who protected him against the onslaught of LDF and CPM. UDF lost in Pala by-polls due to Jose K Mani's immature stand. He aired his political opinions without any serious political thinking.
K M Mani was one of the founder leaders of UDF. He always wished to continue as part of UDF and he has come back to UDF fold just before Chengannur by-polls. UDF leadership has tried its best to solve the problems in Kerala Congress. UDF leadership has deputed Kunjalikutty to lead the peace talks but those attempts didn't succeed. An understanding was made when all options ran out. But both parties later defied it which was humiliating for the UDF leadership. We again tried to pacify the issues between Jose and Joseph.
"If Jose K Mani still believes in political morality then all its leaders must resign from the posts received to them when they are part of UDF. Taking a double stand on that shows their credibility before the people," Chennithala stated.