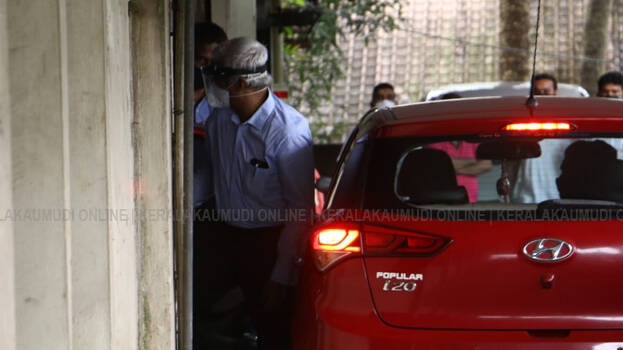 KOCHI: The Enforcement Directorate is currently questioning CM's former principal secretary M Sivasankar. This is the third time that Sivasankar is being questioned. Sivasankar walked into to the ED office after the high court issued an order preventing his arrest.
He is being questioned to get information about his foreign trips with gold smuggling case accused Swapna Suresh
Earlier, Swapna Suresh had given the statement that she had smuggled gold to foreign countries. Sivasankar will be questioned to get more details about this.
ED has already found out that diplomatic channel had been used to smuggle dollars. It will also find out whether Sivasankar had any role in this deal.
On Thursday, Kerala High court gave an interim order preventing his arrest till October 23.
The Enforcement Directorate informed the court that they had not decided to arrest him so far. He sought more time to give a detailed reply and the court accepted it.
Sivasankar had approached the high court for anticipatory bail after the ED issued notice for interrogation. Various central agencies had questioned Sivasankar for hours in the gold smuggling case earlier. Sivasankar's plea mentioned that central agencies had questioned him many times and is ready to cooperate again.