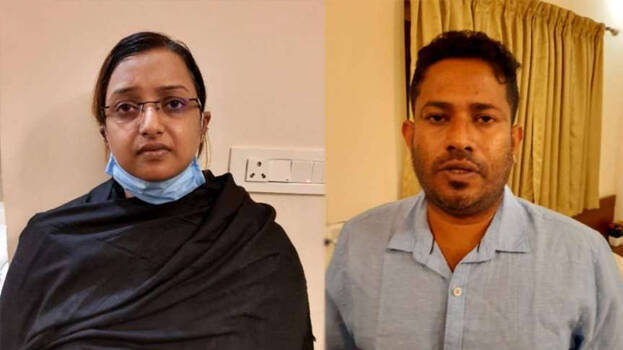 KOCHI: Sandeep Nair, accused in the gold smuggling case made a crucial statement against Swapna Suresh. He told the Enforcement Directorate that Swapna forced to smuggled gold via diplomatic baggage. He also mentioned that she assured him that he would not be caught in the case.
It was Rameez who sought a new way for gold smuggling. The tactic of diplomatic baggage was Swapna's. Two trials were conducted before the gold was smuggled through the diplomatic channel. After that gold was smuggled 18 times in a year. I alone got Rs 15 lakh for it. Swapna had told them that the gold was being smuggled with the knowledge of the consulate general.
Sandeep also asserted that Sivasankar knew about the criminal cases against Swapna before appointing her in the Space Park. He appointed her knowing everything. He also revealed that he got Rs 5 lakh as commission from UNITAC. It was Santhosh Eapen who offered 5% commission in Life Mission and had met the consulate general with him, he said.