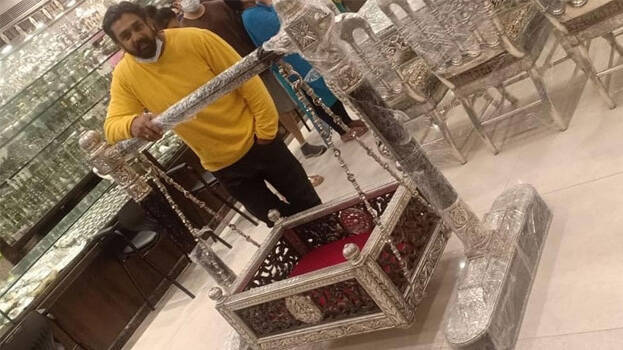 BENGALURU: Dhruva Sarja bought a silver cradle for his late brother Chiranjeevi Sarja and Meghana Raj's baby that is due to born soon. Chiranjeevi Sarja died on June 7, 2020. He died at a time when his wife and actress Meghna Raj was three months pregnant.
A grand baby shower was organised for her as per the actor's last wishes. In fact, October 17 marked Chiranjeevi's first birth anniversary after his death. The actor would have turned 36.


The Sarja family is leaving no stone unturned to welcome Jr. Chiranjeevi home. The late actor's younger brother Dhruva Sarja who also played an important part in organising the baby shower has now bought a cradle for the baby. He bought an expansive silver cradle for the baby. Several photos of Dhruva posing with the swanky-looking cradle have gone viral.