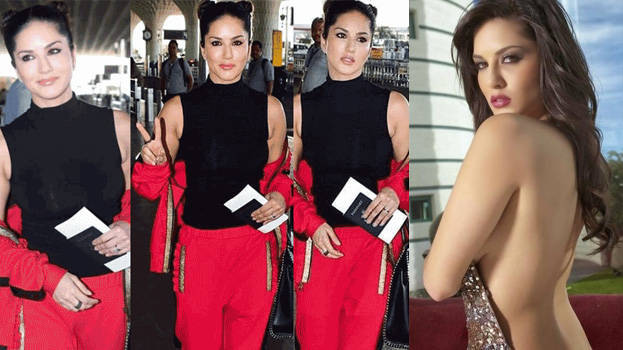 Bollywood glamour girl Sunny Leone has again reached Kerala in connection with a film project. She is here to act in mega star Mammootty's big budget film Madhuraraja. Fans and crew members accorded a warm reception to her who reached Kochi early morning on Wednesday.

The film's producer Nelson Ipe himself reached the airport and welcomed Sunny Leone to Kerala. Sunny will appear in a song sequence in the film. The song will be having a great influence on the course of the plot, say sources.

Madhuraraja is the film being produced by Vysakh after Pulimurukam that made history in Malayalam cinema. It is also touted to be the film in Mammootty's career done with biggest budget.

Tamil actor Jay will also appear with Mammooty in a full-length caharter. Besides this, there are also actors from Malayalam, Tamil and Telugu languages.

Another speciality of the film is Vysakh, Udaya Krishna and Peter Hein will be coming together for the film. Anu Shree, Mahima Nambiyar and Shamna Khasim are the heroines. Other important stars are Nedumudy Venu, Siddique, Vijaya Raghavan, Salim Kumar, Aju Varghese, Dharmajan and Biju Kuttan.