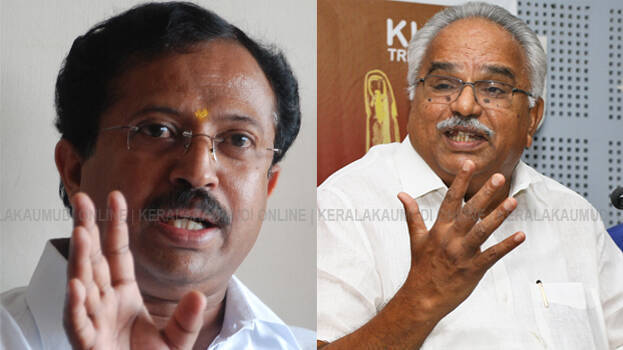 THIRUVANANTHAPURAM:CPM and the government receive the support of CPI, on the stand that the central agencies can only initiate a probe on various cases in the state, only after getting the state government's nod. CPI secretary Kanam Rajendran has cleared his party's stand in a press meet at Thiruvananthapuram. Rajendran lashed at union minister V Muralidharan, who said that state government cannot oppose CBI probe, Kanam said that Muralidharan cannot make such statements as CBI is not his family property.
He also said that CBI is not taking up many cases demanded by the state government. But they are taking up certain cases voluntarily. Even Supreme court has said that CBI is being politically misused. The probe should only be initiated after getting the state government's nod. Agencies are only trying to create a political fog over the issue and it requires legal advice before initiating any administrative step. "We have informed our stand on the issue to the government and demanded open talks," he said.
"If CBI is initiating probe in Kerala, they also need to conduct the same against Karnataka CM Yediyurappa. There is nothing wrong in government stand of denying nod for the trail in Cashew Development Board scam. The trial is needed to be conducted, then the government should be convinced about it," he added.