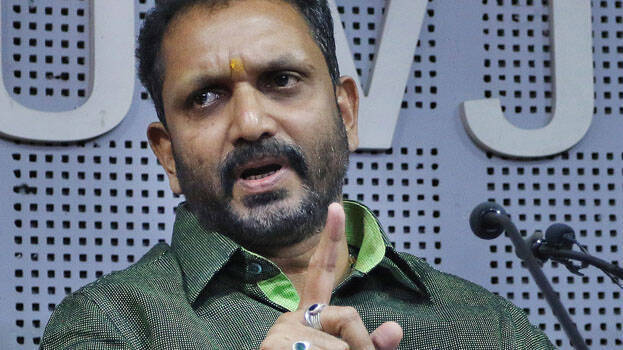 PALAKKAD: State BJP chief K Surendran has alleged that the conspiracy to sabotage Valayar case was led by Chief Minister Pinarayi Vijayan. "Chief minister even tried to influence the parents of the victims through his messenger," Surendran told presspersons after visiting the parents who are engaged in an indefinite sit-in protest demanding justice.
He also said that his (CM's) messenger took the parents before the chief minister, but after subserving their selfish motives, the CM betrayed the girls' parents. "Minister Balan should not ask the need for protests to victim's family rather he should enquire why CM sabotaged the case," Surendran added.
The government should specify the measures taken to ensure justice for the victims when the court set free the accused. The chief minister should entrust CBI to probe the Valayar case. Police can't do anything in a case, where leaders of the ruling party are the key accused. High ranking police officials have sabotaged the case. The CM should also specify why his government hoarded Haneefa commission report and why the government has not taken any action against the accused on the basis of the report.
Surendran also said that BJP has told media two months before that Karat Razaq has played a role in the gold smuggling case. Karat and Kodiyeri shares one soul. "With this, the part played by cliff house and AKG centre in the conspiracy behind gold smuggling has been revealed," he said.