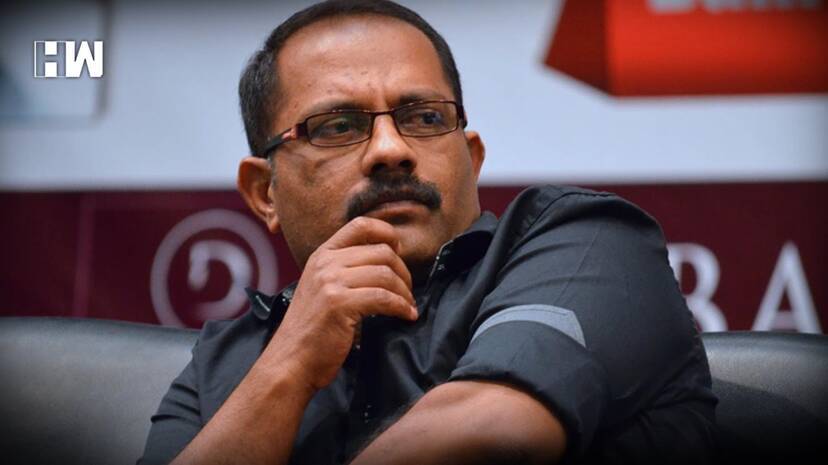 THIRUVANANTHAPURAM: Police has tightened the noose on KM Shaji for accepting bribes to start plus two schools in his constituency. Corporation has also served him notice to demolish his home as it was built violating construction norms. Whereas Shaji views these cases as rewards received to him for fighting against the government inside and outside the legislative assembly. KM Shaji MLA responds to allegations via Kerala Kaumudi online.
Who is thirsty for KM Shaji's blood?
I can't give a clear reply to that question. I have police protection for a long time and that protection started at a time before becoming MLA. The death threat from terrorists was the reason that police security. I have tirelessly fought against them. Naturally, they have enmity towards me but politicians should never become terrorists. I haven't done anything wrong other than taking a stand on various issues and openly voicing my opinion after checking the facts and understanding the issues and I am constantly facing threats because of that.
What is the reason for the present feud between you and CPM?
One election passed away. In the next election, they gave the ticket to a person like Nikesh Kumar against me and they left no stone unturned to defeat me. They even forged a false case against me on the basis of a notice which they published against me, maligning my decades-old political image. The judge who gave the verdict later joined in a big post offered by LDF. They made all kinds of conspiracies against me. Speaker has not given me any privileges which should be given to an assembly member. When I responded against the scams done by a chief minister they avenged me with a vigilance case.
What do you think about the vigilance case? Is it an attempt to frame you or is it going in the right direction?
Its been six months since the vigilance has started the probe against me. Till now, they have not summoned me for questioning that means, they have not received any lead against me. In the normal course, while probing a case, they only seek ED's help to find the source of money. In this case, they have not received any evidence against me. They are making moves without any evidence.
Do you think that the vigilance case against you is a purported attempt to change attention from the gold smuggling case?
No doubt. They are forging such cases against me in order to bypass all political issues against them. There is an interesting thing in this case. Nowadays, CPM is making hue and cry over central agencies making politically motivated investigations against them. But they have no issues in calling for a central agency-led probe on me. This government has transferred the files concerned to ED. When these probe agencies question the party and government they become 'central' agencies and when they question me they become 'heavenly' agencies. Even ED has its procedures but in my case, they are coming straight to my home and has asked the corporation to demolish it. They even surveyed my home in Kannur. Instead of knowing the source of my income, they are constantly harassing me.
You targeted Jaleel and they targeted you, can't you see this in that manner?
I have never considered an unprincipled man like Jaleel as my opponent. He is just an inconsequential man, who is going with anybody for power. He has no political morale to become my opponent. I cannot consider a person who has no political morale and one who subscribes to hearsay as my contender.
As polls are around the corner do you think that the case against you will impede your poll prospects and thus your political future?
I have no tension in such issues. If allegations affect polls I will only lose and that's it. In a democracy, it's a very common thing to lose in elections. I don't consider it as a big issue. Whether I will win or loses in Azhikode elections is not at all a matter of concern to me. My public service is my concern. These things are not going to affect my public service.
When your home was surveyed it was found that it was 5500 square feet and a cyber-attack also followed it in which many said that your home was a testimony of how much you bribed and exhorted money from others. What's your take on that?
Whatever be the size of my home. I should show the source of my income. It should be evaluated whether I have the capacity to do that. I was born into a well-to-do family and I entered into the Jewellery industry at a very young age of 22. I had about six jewellery shops in various districts of Kerala. Those Jewellery shops are still there the only difference is that I don't run them anymore. As I got more involved in politics, I withdrew from the Jewellery business. I have a garden of more than four acres. This is actually a small home compared to the house where I was born. It was about 10,000 square feet. It was built in 1946, we demolished many parts of it in subsequent years. In those days, an acre costs only five rupees.