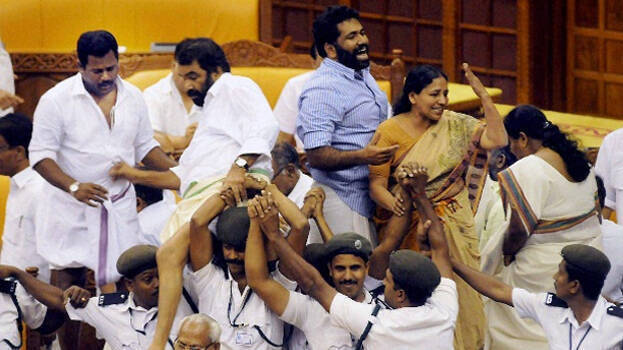 KOCHI: High court has said that the ministers should appear before the trial court in the case on brawl in assembly. E P Jayarajan and K T Jaleel, ministers in the present cabinet have to appear before the trial court on Wednesday. The high court didn't pay heed to the government's plea asking to stay the trial court's direction for ministers. The high court said that it can't intervene on this issue.
The case is taken on charges of destroying public assets during a brawl which occurred in the legislative assembly in 2015 when the then finance minister K M Mani stood up for presenting the annual state budget. Six leaders of LDF including K T Jaleel, V Shivankuty and E P Jayarajan are accused in the case.
Cases including the destruction of public assets are taken against Jayarajan and Jaleel. Government has filed a plea in the high court against the trial court's verdict in assembly brawl case which will be taken up next Tuesday.