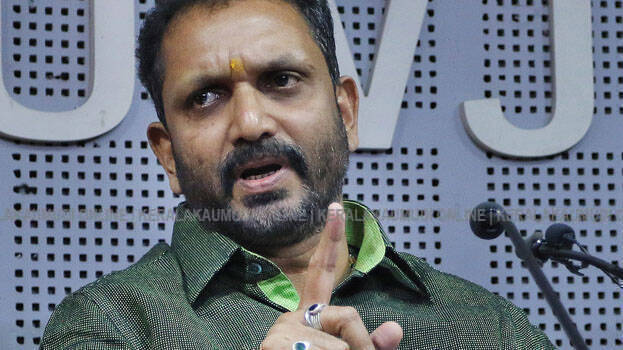 THRISSUR: BJP state president K Surendran has lashed out at the government over the Life Mission controversy and other issues. He made the allegations at a press conference in Thrissur.

"While the Life Mission case was being considered by the High Court, the Chief Minister claimed that the project was between the UAE government and the contractor Unitac and that the government had no connection. This was the main argument used by the government to oppose the CBI probe in court. CM seems to be fearing CBI probe," Surendran said.
Life mission money is not tax money. The government claimed it came from abroad. Several iPhones were purchased as a bribe. The commission of the project was $9 crore and this amount was moved abroad. Surendran alleged that the Chief Minister had no morals to say no to the CBI probe and that the Chief Minister was afraid of the CBI probe..