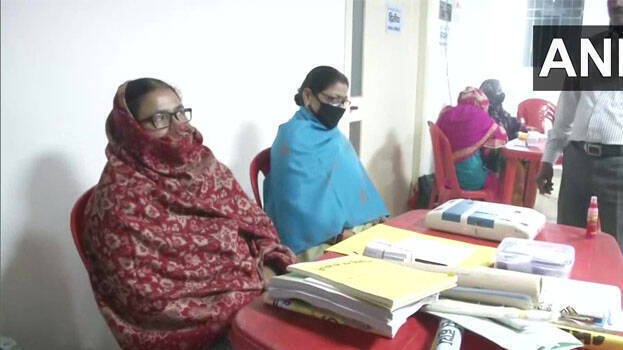 PATNA: The third and final phase of assembly elections is underway in Bihar in which stakes are quite high for the ruling NDA, trying to avert the anti-incumbency factor, and the opposition Grand Alliance led by an apparently resurgent RJD. At least 1,204 candidates are contesting for the 78 assembly seats spread across 19 districts, in the final phase.
Some of the prominent candidates in this phase are the BJP's Niraj Kumar Singh in Chhatapur seat, cousin of actor Sushant Singh Rajput; Congress's Bihariganj candidate Subhashini Sharad Yadav, daughter of former Union minister Sharad Yadav and Janata Dal United's Sarairanjan candidate Vijay Kumar Choudhary, who is also the Bihar assembly Speaker. Voting is also being held for the Valmiki Nagar Lok Sabha seat, where a by-election was necessitated by the death of JD(U) MP Baidyanath Mahato.
With the commencement of the last phase of Bihar assembly polls on Saturday, Bharatiya Janata Party (BJP) national president Jagat Prakash Nadda urged the people to participate in the biggest festival of democracy for the progress of their state.
Union home minister Amit Shah appeals to all the voters of the third and last phase in Bihar to vote in maximum numbers.