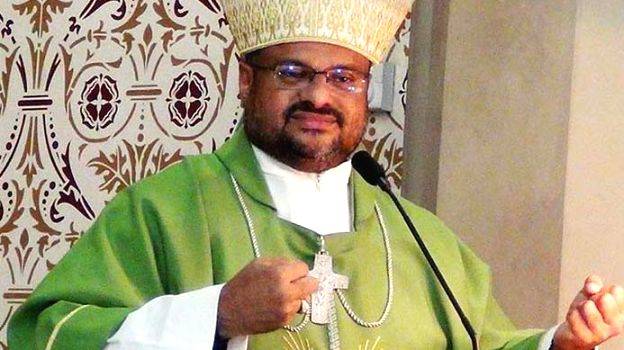 KOCHI: Bishop Franco Mulackal, alleged to be accused in a sexual abuse case has sent a letter to Pope Francis, requesting to accept his resignation from the post of the Jalandhar diocese. The letter was sent following the summons notice by Kerala police to bishop Franco to appear before the investigation team on Wednesday. It has been hinted that bishop decided to resign since an arrest is likely following the interrogation. He handed over the letter to Vatican's representative in New Delhi on Sunday. Jalandhar diocese has confirmed this. He had handed over his responsibilities to another priest as he is travelling to Kerala for interrogation.
"Allow me to step down from the bishop post temporarily. The police has sent a summons notice to appear for interrogation on September 19. I will cooperate with the investigation. I need more time to focus in the case. I have to move to Kerala to cooperate with the investigation. Therefore, allow me to step down from the post", mentioned bishop in the letter.
"I believe that my innocence will be proved soon. I will move forward focussing on the case since the high court has made some remarks pointing my innocence", he added.
The bishop had handed over his responsibilities of the diocese to another bishop and he fears that the church leadership may stand against him if gets arrested when he sits as the chief of the diocese.