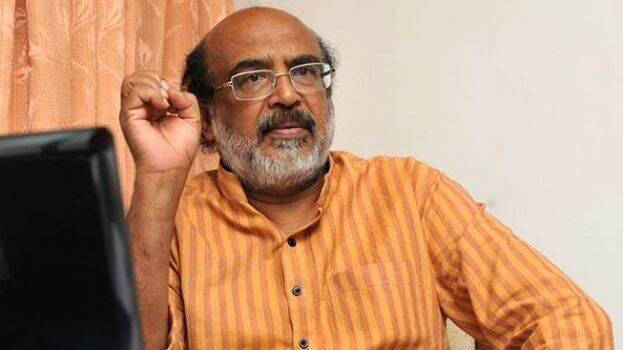 THIRUVANANTHAPURAM: Finance minister Thomas Issac has said that the issue is not whether the CAG report is just a draft or the final report and the real issue is how the CAG's stand will affect Kerala's future. CAG's opinion will sabotage projects like KFON and trans grid. UDF must make its stand clear on the issue rather than clinging on to trivial issues like whether it is draft or not?
"The loans given by KIIFB are not off-budget loans. The central government and all state governments in India engage in such financial activities and they cannot be considered as the direct liabilities of the state government. It is out of my firm conviction that I said the CAG report is a draft one. KIIFB doesn't generate any revenue and during the CAG audit KIIFB has only taken a loan worth Rs 3,000 crore. The apex auditing agency has imposed its unilateral decision without consulting with us," Thomas Issac pointed out.

He also added that CAG in its report has raised baseless allegations and inferences. It is trying to choke Kerala's development process. RBI has given us the nod for masala bonds. The centre is hatching a high-level political conspiracy against Kerala. Delhi has even added contentions which were not pointed out by AG. CAG has not consulted the state government any time before issuing the report to submit before the assembly.

"This is not a small game. It is part of a high-level conspiracy to destroy the state and it is intended to create permanent blockades on states future. All political parties in the state should stand united to prevent these malicious attempts to destroy the state. Even though, it is the final report my claims are relevant," the finance minister said. He also appealed everyone to stand united the save the state.

"I said that the report is a draft one out of my firm conviction. If publicising the report is a procedural lapse, then am ready to face any legal action," he said. The finance minister stated that auditor was appointed by KIIFB as per the due process of law and members of KIIFB board are not political appointees. Everything concerning the financial institution is widely discussed by the director board and it will extend up to three to four hours.