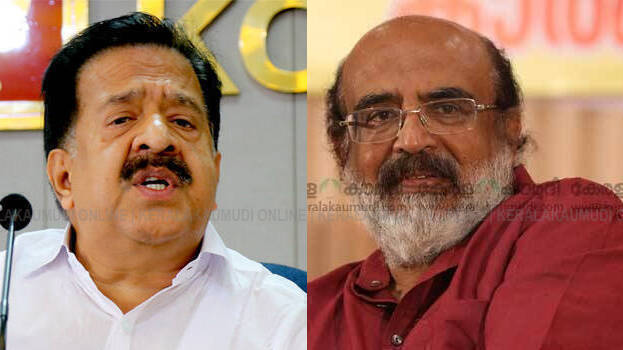 THIRUVANANTHAPURAM: Opposition leader Ramesh Chennithala sought the resignation of Finance Minister Dr Thomas Isaac for violating assembly rules. The minister misled it as draft report. A fake business was held in the state via masala bond. Chennithala asked the minister to clarify who all got commission in the masala bond.
Chennithala said Isaac breached the oath of office. He also committed a serious offence. A minister insulting the assembly should be discussed. Is the finance minister not able to spot the original and the draft? Isaac is lying to conceal corruption and loot, said Chennithala.
Even the small children will not believe what the finance minister said. The minister who said that it was a draft commission is now saying that it is the final report. The finance minister should talk after giving a copy of the report to the opposition, he said.
He need not threaten the opposition in the name of development. Developments have taken place without KIIFBY. It was the chief minister who invited the central agencies. Sivasankar just wants to protect the chief minister. They both are protecting each other. Sivasankar is trying to save the chief minister by lying in the court. It is not right to insult the central agencies after inviting them to the state. A joint business is taking place between the gold smuggling case accused and the chief minister. The whole state is hearing the heartbeat of the chief minister, he said.