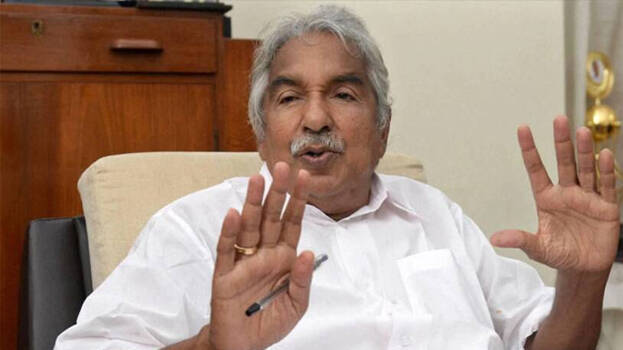 THIRUVANANTHAPURAM: Former Chief Minister Oommen Chandy said with the arrest of Ebrahim Kunju, one cannot hide the serious crimes and facts against the government, from the minds of the people. The UDF Government took over the construction of the Palarivattom Bridge with great importance. 70% of the work on the bridge was done by the UDF and 30% of it was completed by the LDF. The LDF government presented this as their achievement at the inauguration of the bridge. Chandy asked who will take over the responsibility of it.
'This government did the work including the tarring of the bridge. The complaint against Ebrahim Kunju is that he gave the mobilisation advance. The government has got the full amount including the interest of it. If lapse was found on the side of the company, then why did this government hand over the construction charge again to the same company? This company has been entrusted with construction work of more than Rs 1,000 crore in Thiruvananthapuram city alone,' said Chandy.
'This case will be a setback for the government. The people have doubts in their minds. This government has also given mobilisation advance. If corruption has led to the demolition of the bridge, then the government should clarify why this company was not blacklisted. The opposition cannot be silenced, the people will examine everything,' Chandy said.