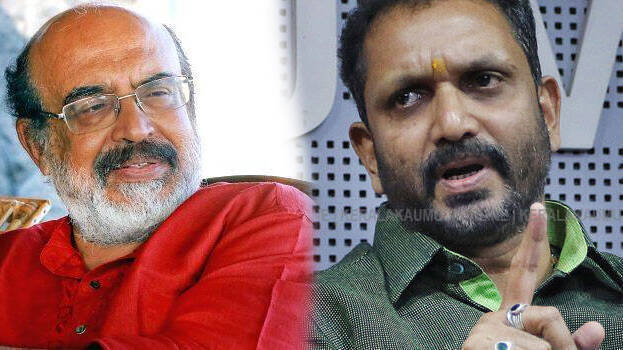 THIRUVANANTHAPURAM: Finance minister who publicised the CAG report, violating the oath taken by him while swearing-in as minister, should submit his resignation immediately. Thomas Issac has no right to continue in the cabinet. Surendran also alleged that the gold smuggling gang is involved in numerous other transactions with KIIFB.
He also said that Thomas Issac has also committed graft involving other countries. A comprehensive probe is needed over his foreign transactions. Even a faction in CPM has earlier alleged that he is an American spy. Thomas Issac and Swapna Suresh have communicated multiple times. Swapna's phone records show that she has called Issac several times. The state BJP chief has demanded a thorough probe into these allegations against Thomas Issac.
"The loan which could have been taken under a lower interest rate was taken under higher interest, which is a crime. Thomas Issac has cordial relations with other foreign countries. His NRI chit funds involve a large scale scam. The finance ministry is running these chit funds violating all financial regulations in this country and they are also not backed by any legal advice," Surendran alleged.