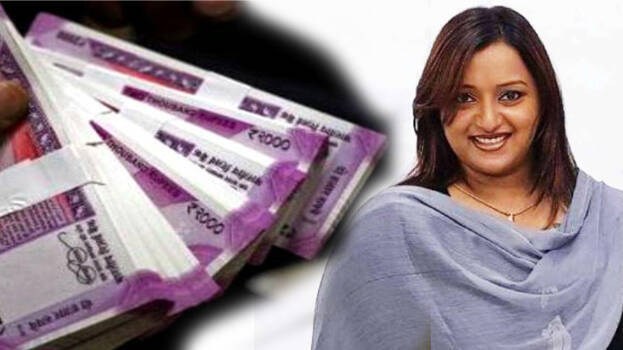 KOCHI: ED successfully defended against Sivasankar's allegation that the agency has compelled him to say political leaders' name while questioning him in the black money laundering case. ED has informed the court that his allegations are well-designed lies made up with clear political intentions. The agency has specified its contentions in the explanation report submitted by special prosecutor. ED also asked in the report that if Sivasankar's allegation was based on clear facts, he could have raised them when the court was hearing his bail plea. It also asks why did he share the crucial details of government projects like K-FONE and life mission projects with Swapna Suresh without getting any benefits in return.
ED's explanation is as follows:

Swapna in her testimony has said that Sivasankar has called customs officials multiple times. The side of the accused says that the agency is not revealing the whereabouts of customs officials whom Sivasankar has contacted. In the period between 2018 April to 2019 April, Sivasankar has contacted certain customs officials on the directions of Swapna. ED has questioned all of them.

When he realised that he could get caught red-handed, Sivasanakar didn't get into relieving the gold caught by customs on June 30 at the airport, even after Swapna's repeated requests. ED has already found evidence for Sivasankar's out-of-protocol intervention for Swapna's appointment in the Space park and sharing sensitive information on K FONE and life mission projects with the gold smuggling accused. More evidence of subsequent transactions between the duo is submitted by the agency before the court in a sealed cover.

It is to escape from Sivasankar's constant bothering, that chartered accountant P Venugopal opened locker for Swapna Suresh. Even after going through a major financial crisis, Swapna never touched the money in the locker. ED said that as the money is the commission amount received to Sivasankar, she was unable to use that money.

The agency has earlier told the court that the money confiscated from her locker, is the commission amount which was given to Sivasankar on life mission programme. This is the first time the agency claimed that it had confiscated bribe money. The court which was puzzled over the contradictory stands of ED warned the agency that the accused could use the double stand of the agency to escape from the case. The present contention stands against what the agency said in its first charge sheet. Earlier, the agency said that it has seized black money from gold smuggling case also. When the court asked about the discrepancy in the agencies stand, additional solicitor general, who appeared for ED, said that preliminary charge sheet is not final one and the probe is ongoing.