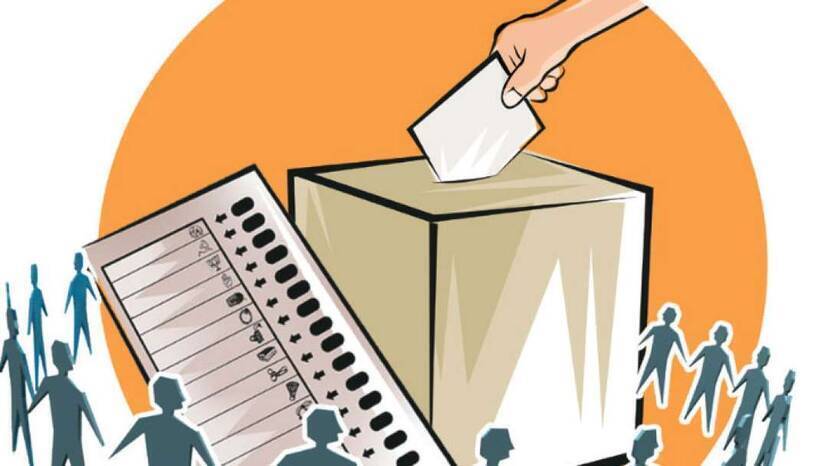 (Published on November 10, 2020)
Despite the core changes in the nature of the election and the methods of campaigning from time to time, only the ink on the fingertips remains unchanged. Every voter gets the feeling of a great democratic process when the ink is smeared on the index finger of the left hand.
There are those who wonder why the traditional style of applying ink on the index finger alone has not changed despite the advancement of technology. The answer is no. Despite being known as indelible ink, there have been instances during the last parliamentary elections when the ink on the fingers was quickly erased and a fraudulent vote was attempted. There are various strategies to erase the ink on the fingers, but the ink, which cannot be conquered so quickly, has a history of decades.
History thus
Started applying ink on the fingers to identify voters in 1962. In 1999, the ballot box was replaced by the electronic voting machine, but the practice of applying ink on the index finger continued. The ink is manufactured by Mysore Paint and Varnishes Limited (MPVL), a public sector undertaking. In the early days, ink was used for parliamentary and assembly elections. Later it was used for elections in municipal co-operatives. The manufacturers claim that the ink dries in about 40 seconds when applied. Even holding the hand for a second will leave a mark of ink. It contains silver nitrate which helps in drying. The same ink is used to identify children who have been vaccinated against polio. The amount of silver nitrate used in that ink will be less as children will put their hands in their mouths.
Not invincible It has been alleged in most elections that chemicals used to erase ink are easy to use. During the last parliamentary elections, many voters in northern India informed the Election Commission that the ink had faded quickly. Many people shared the video that ink can be erased with nail polish remover.
Top secret
The chemistry of the vote ink is still unclear. Apart from India, MPVL ink is used in 26 foreign countries. Many experiments have been carried out to find out the secret of the ink that lasts for about two weeks. The only thing that is clear is that the ink contains silver nitrate. As the ultraviolet rays of sunlight fall on the ink, the blue ink stays on the skin and nails for weeks, turning black. Five millilitres of ink can be applied to 300 people.