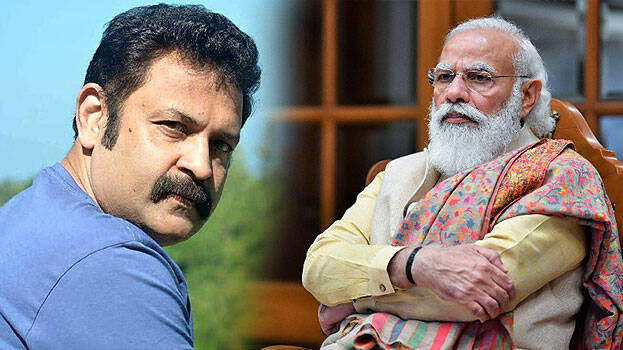 Making a bold prediction about BJP winning the majority in the Thiruvananthapuram Corporation in the local body polls, actor Krishnakumar, who is also a BJP supporter, has said that when Prime Minister Narendra Modi arrives in Thiruvananthapuram for the upcoming Assembly election campaign, he will be received by a BJP mayor. He added the enthusiasm of BJP workers and the reaction of the audience at the campaign venues indicates that.
The actor said this while posting pictures of campaign events of BJP candidates contesting in the local body elections in which he participated.
In his Facebook post, the actor said that he has participated in the poll campaigns of the candidates in Vazhottkonam and Peroorkada and that they are very good candidates. According to his Facebook posts, Krishnakumar is busy with the LSG election campaign.