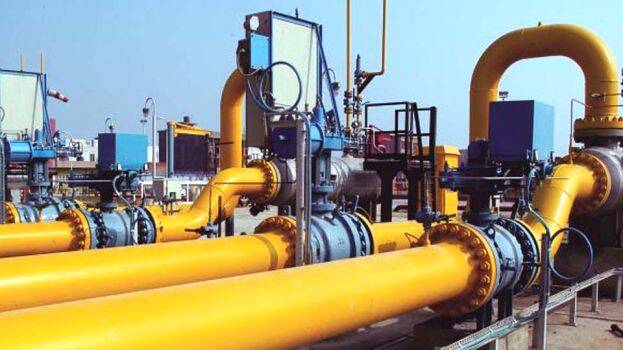 KOCHI: The experimental use of Liquefied Natural Gas (LNG) that reached Mangalore Chemicals and Fertilizers (MCF) in Mangalore, 444 km from Kochi, has been successful. After five days, the fertilizer plant will be fully operated on LNG.
The pipeline project, which generates revenue of up to Rs 1,000 crore per annum for Kerala, has now become a reality. The Kochi-Mangalore pipeline was started from the Petronet LNG terminal at Puthuvayip, Ernakulam, through Koottanad on the Thrissur-Palakkad district border and through the northern districts. This will end at MCF, a major fertilizer manufacturing plant, in Mangalore Arkula.
The LNG, which had reached Kurumathur in Kannur earlier, was passed to Mangalore on Sunday night. Tommy Mathew, general manager of the Gas Authority of India (GAIL), which installed the pipeline, said the valve to the MCF was opened yesterday morning.
MCF's boilers and power plant will run on LNG for five days from yesterday. On the sixth day, the fertilizer manufacturing units will also run on LNG. It receives 72,000 cubic meters of gas. On the sixth day, this will be one lakh cubic meter. Later it will be increased to one million cubic meters.
Switching from naphtha to new fuels can reduce costs by up to 40 percent. MCF facilitated the transition to LNG technology at a cost of Rs 305 crore.
LNG will also be made available to OMPL and MRPL in Mangalore within a few weeks. GAIL will also implement the city gas project to supply natural gas to homes and vehicles in Mangalore.
The first customer of LNG from Petronet was FACT, a central fertilizer manufacturer.
In Karnataka, the pipeline passes through industrial areas in Bandwal and Mangalore taluks. Large, medium and small scale industries in Mangalore are gearing up to switch to LNG.