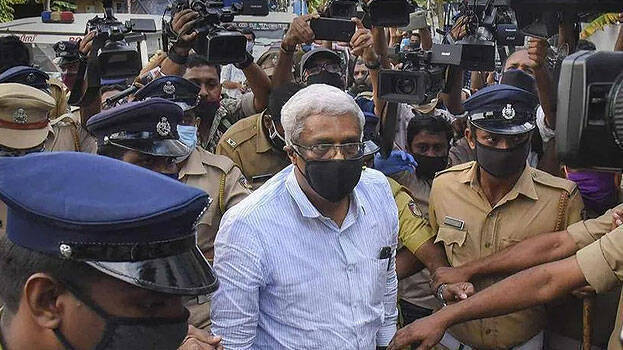 KOCHI: A court has allowed former principal secretary to the chief minister M Sivasankar, accused in a gold smuggling case, to make video calls to his relatives. The court also directed that pen and paper be given to Sivasankar in jail. It is learned that these will be allowed only after he returns to jail from customs custody.
M Sivasankar has been remanded in Customs custody for five days in connection with the gold smuggling case. Sivasankar was remanded in custody for five days despite the Customs asking for 10 days. The court also strongly criticized the Customs investigation team.
The court asked whether the non-mention of the posts held by Sivasankar in the custody application was due to fear. The court also asked what led to his arrest at the last minute of the investigation. In the application, Customs recorded Sivasankar as the son of ND Madhavan Nair of 'Devadarshana' in Poojappura.
The court found that there was no mention in the application about why Swapna and Sarith decided to use Sivasankar's influence to smuggle the gold, and also about the connection between Sivasankar and the others involved in the case. The court further said that the affidavit did not state how Sivasankar had assisted in the smuggling of gold.
The court also noted the discrepancy between the custodial custody application seeking for 10 days while the affidavit states five days' custody. But the court said a detailed investigation into the case was needed. The court also ruled that the evidence obtained from WhatsApp chats was prima facie evidence that Shivshankar had helped in the gold smuggling.