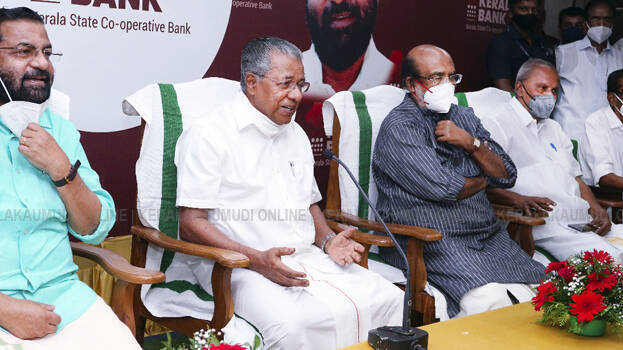 THIRUVANANTHAPURAM: Chief Minister Pinarayi Vijayan said Kerala Bank will change into number one bank in Kerala. Kerala Bank will function as professional bank according to the guidelines of Reserve Bank. The bank will have a role in the development activities of the state, he said while talking to the media after the first administration panel of the Kerala Bank took charge.
The formation of Kerala Bank is a source of joy for the collaborators in Kerala. At present, only one district is standing apart from the Kerala Bank system. If Reserve Bank's permission is obtained, expatriates will be able to send money to Kerala through the Kerala Bank system. Many such facilities will be available through Kerala Bank. Only one district should not deny it and so those standing away should be part of the bank, said the chief minister.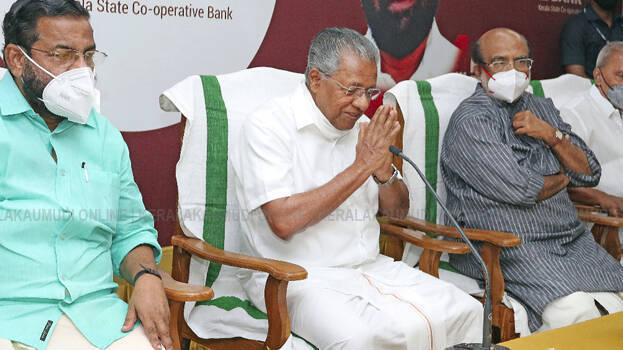 CPM state committee member Gopi Kottamurikkal has been announced as the chairman of the Kerala Bank board and M K Kannan as the vice chairman. The Kerala Bank was formed on November 26 in 2019 by merging district banks to the State Co-operative Bank. For one year interim governing council will be in charge headed by secretary of co-operative department. The first election to the board of directors of Kerala Bank was held on Thursday after the term of the interim board ended. Fourteen people were selected to represent the primary credit co-operatives and Urban Bank.