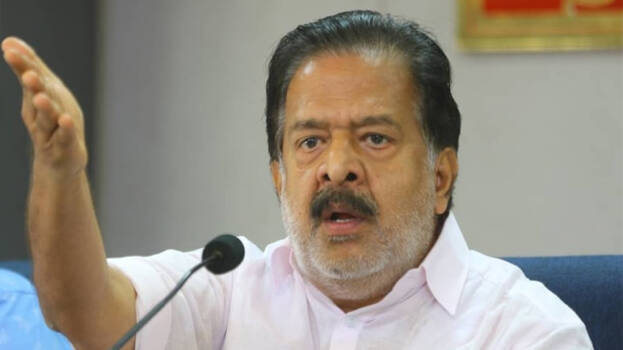 PALAKKAD: Opposition leader Ramesh Chennithala has alleged that the government has lost collective responsibility. He also alleged that with the four-year-regime of LDF government, KSFE has become a money laundering agency. Serious irregularities are reported in chit funds. Government is now trying to corner the vigilance department for functioning their whims. No graft and nepotism should be revealed in Kerala. CPM will do things as they like.
"It is clear that CPM wants the state vigilance department to function according to its directions. If the credibility of KSFE needs to be maintained, then an independent investigation should be constituted and the culprits should be brought to light. Probe against opposition leaders should be done by vigilance, but when it comes to KSFE, vigilance is ill-equipped. What sort of justice is this?" he asked.
He added that now vigilance has become a caged parrot. The finance minister has harshly criticised the chief minister for the maladministration in his departments. But still, the chief minister is silent over such issues. He also said that on December 2, UDF will hold a public trial against the government at panchayat levels.