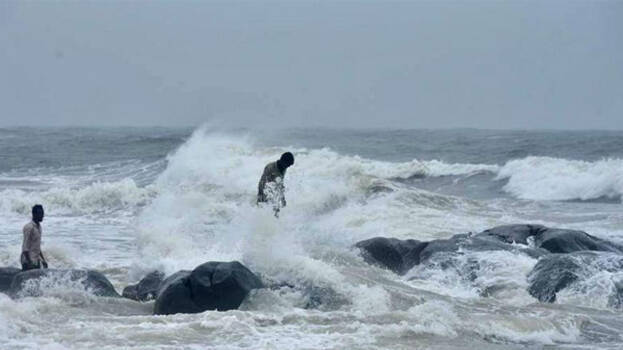 THIRUVANANTHAPURAM: The low pressure formed in the Bay of Bengal has changed to very low pressure. This has created a cyclone threat in South Kerala in the next 12 hours. Extreme caution is advised in the southern districts of Kerala as the cyclone will touch the Kanyakumari coast. Following cyclonic threat, arrangements of various departments have started in southern districts.
The meteorological department has warned people to be extra vigilant from this evening. Fishermen have been warned not to venture into the sea. The time given for those in the sea to reach the shore ended last night. A red alert was issued in Thiruvananthapuram, Kollam, Pathanamthitta and Alappuzha districts on Thursday and orange alert in Ernakulam, Kottayam and Idukki districts.
Minister E Chandrasekaran has issued a public directive to take precautionary measures to face the cyclone. There is a widespread campaign for precaution. Camps will be opened to meet COVID guidelines. The minister informed that preparations for evacuating people are underway under the leadership of the District Disaster Management Authority.
The Central Water Commission (CWC) has warned dams and reservoirs in the southern districts of the state in the wake of cyclone Burevi. The CWC has warned the Neyyar Reservoir in Thiruvananthapuram, Kallada Reservoir in Kollam and the Kakki Dam in Pathanamthitta to be vigilant as there is a possibility of heavy rains.