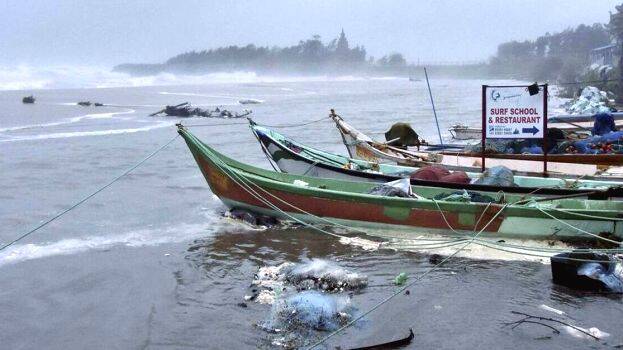 THIRUVANANTHAPURAM: Cyclone Burevi, which had left Kerala on the verge of panic for three days, weakened in the Gulf of Mannar. As per recent reports, Burevi has weakened into a depression and lays over Gulf of Mannar, 40 km west of Ramanathapuram coast in Tamil Nadu. From there, it will move northwards at a speed of less than 30 kmph and reach Kerala via Ramanathapuram and Thoothukudi before moving to the Arabian sea. There is a possibility of winds of up to 40 kmph along the Kerala coast and rough seas. Fishermen have been asked not to go to sea for two more days.

Meanwhile, the Meteorological Agency and the Disaster Management Authority said there were no errors in the alarming warnings related to Burevi. The government withdrew all the warnings. Thiruvananthapuram airport was reopened on Friday evening. 2891 camps in the state were disbanded. Restrictions were also lifted.
Meanwhile, the IMD has warned of heavy rains in the state for the next two days. An orange alert has been issued for Idukki and Malappuram on Saturday, while a yellow alert has been issued for Thiruvananthapuram, Kollam and Alappuzha on Saturday and Ernakulam district on Sunday.