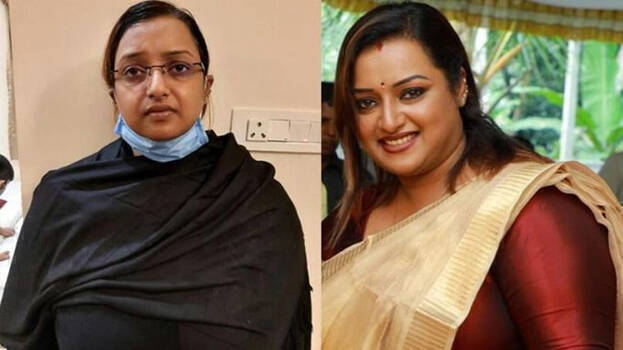 THIRUVANANTHAPURAM: Central agencies are currently probing the 20 plus foreign trips carried out by the constitutional post occupying leader, to convert the illegal black money of many certain important persons associated with politics, cinema and bureaucratic fields, into dollars. Most of these trips were towards UAE. Gold smuggling case accused Swapna Suresh has accompanied the 'VIP leader' in four of such trips.
The luggage of the leader, who enjoys legal immunity, will be transferred through the green channel inside the flight, without any checking and the same is repeated in UAE. Only a few leaders in the state enjoys this privilege. Therefore, probe agencies suspect that the dollars were transferred using these special privileges.
Keralakaumudi on Sunday has reported that ED and customs have received information that the leader has transferred the dollars in his bag via the green channel. Central agencies are now probing the source of the money and to whom the smuggled money was transferred. This prominent leader is one among the big sharks, mentioned in the testimony which was submitted by customs before the high court in a sealed cover.
Even after questioning several times, Swapna was not ready to reveal the leader's name but she was forced to concede when customs retrieved the deleted WhatsApp messages in Swapna's phone and found details of communication between the duo. In the interrogation which ensued, Swapna finally revealed that the dollars were transferred abroad utilising the intimate relations with the leader.
No legal hindrance for interrogation
Legal experts say that ED and Customs can interrogate the leader and there is no legal obstacle in it. Even though he enjoys certain constitutional safeguards, it doesn't apply in criminal cases. Only the Governor and President enjoy legal protection from civil and criminal cases. Arrest or prosecution cannot be initiated against them.