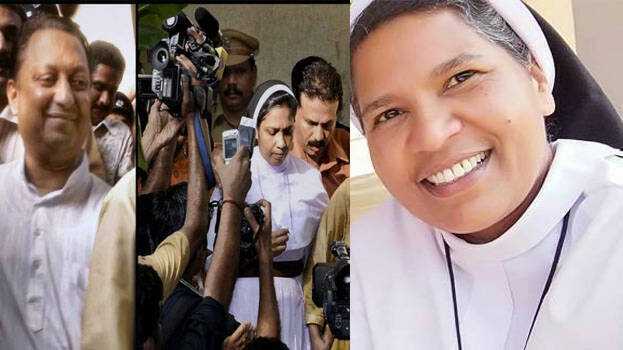 WAYANAD: Sister Lucy Kalappura said that she is happy over the CBI court's verdict in Abhaya case. "I feel great pride today, the church shouldn't think that crimes done by priests could be buried forever," she said.
She also added that the spirits of more than 20 nuns who died in convents and monasteries might be happy. "Even the things being this, the church is never going to apologise," she said.
The CBI court in Thiruvananthapuram in its verdict has said that Father Thomas M Kottur and Sister Steffi are guilty in the case. The quantum of punishment will be pronounced by the court on Wednesday. Abhaya was served justice after a 28-year-long legal struggle. Heavy security has been put in place at the church's headquarters in Kottayam. After the verdict, the accused were sent for medical check-up.