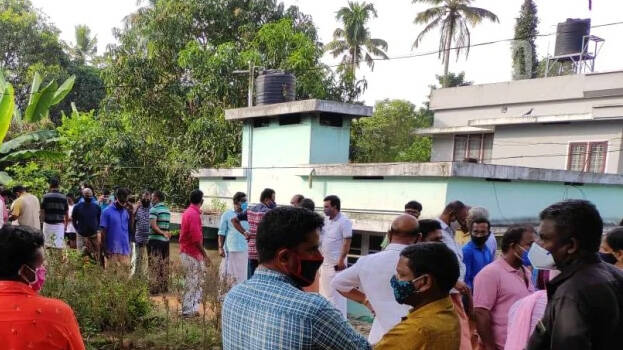 KOCHI: Four of a family were found dead at Chelamattom in Perumbavoor. Police hint that it is a case of suicide.
The dead has been identified as Biju (45) of Parapurath House, his wife Ambili (40) and children Ashwathy, studying in tenth standard and Arjun studying in eighth class. According to police, financial liability forced them to take the drastic step.
The couple was found hanging in the bed room and children in the hall. Biju had some chitty business.
A suicide note was written on the wall. He has a debt of nearly 35 lakh. He had promised many to return the money today. He had written the names of those who have to give him money. In the suicide note, he has requested police to get the money and repay his dues.
He has asked not to show their bodies to the relatives.