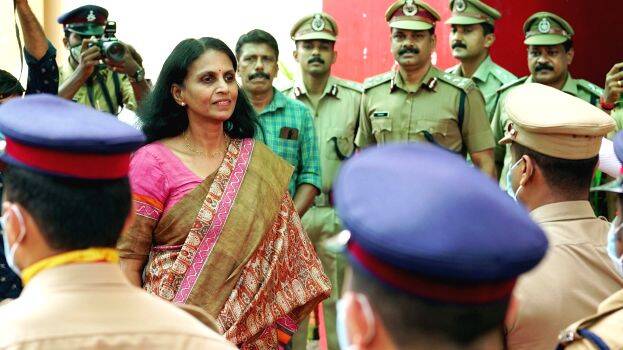 THIRUVANANTHAPURAM: Kerala's first woman IPS officer R.Sreelekha retires from the service on Thursday. She was serving as the Director General of Police, Fire and Rescue Services.
A 1987 batch IPS officer, Sreelekha was instrumental in paving the way for several woman IPS officers which was hitherto a male bastion. Her first posting was as Assistant Commissioner of Police, Cherthala in Alappuzha district.
She had served as the District police superintendent in Palakkad, Alappuzha and Thrissur districts.
Sreelekha, while serving as the Director General of Prisons, had made several reforms in the state jail department and was instrumental in bringing many new schemes and projects for the welfare of the prisoners.
An avid writer, she has made her mark in the literary field of the state by penning poems and articles in Malayalam periodicals and newspapers.
She served in the Central Bureau of Investigation (CBI) for five years and conducted extensive raids across the state. Sreelekha as a Transport Commissioner was instrumental in reducing the road fatalities in the state and is still considered as one of the best transport commissioners whose tenure led to the maximum fine collection by the department.
She conducted the first ever road safety Hackathon in Kerala with the help of tech professionals.
Sreelekha, it is learnt, has informed the IPS officers association of Kerala not to conduct any farewell programme for her.