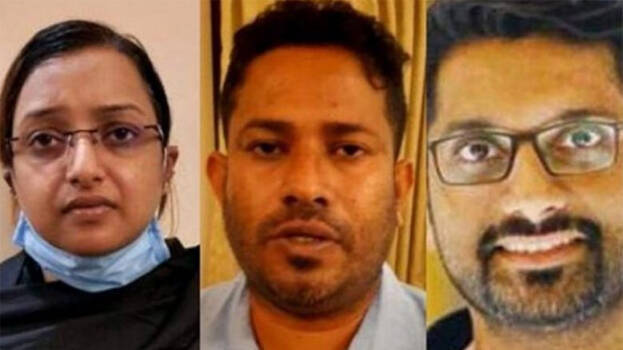 KOCHI: The NIA has submitted the charge sheet in the gold smuggling case 180 days after arresting the accused. Swapna Suresh and Sarith have been named accused in the charge sheet. According to the charge sheet, they have been charged under sections 16,17,18 of the UAPA. Meanwhile, Sandeep Nair, who was arrested in the case, has been named approver.
More than 35 persons have been named accused in the charge sheet. Among them, 21 have been arrested. 7 are in judicial custody.
The case pertains to the seizure of 30 kg of gold worth Rs 14.82 crore on July 5 last year from a diplomatic baggage at the air cargo of the Trivandrum International Airport by the Customs (Preventive) Commissionerate, Cochin.
The NIA investigation revealed that the accused had knowingly conspired since June 2019, raised funds and smuggled around 167 kg of gold into the country from the United Arab Emirates (UAE) between November 2019 and June 2020 through the import cargo addressed to diplomats at the Consulate General of the UAE in Thiruvananthapuram.
The main accused in the case had planned to smuggle more gold from countries such as Bahrain, Saudi Arabia and Malaysia.
The probe against the absconding accused and others who had facilitated them is on, the NIA said.
The consignment was found camouflaged in a diplomatic baggage from the UAE that is exempted from inspection in accordance with the Vienna Convention.