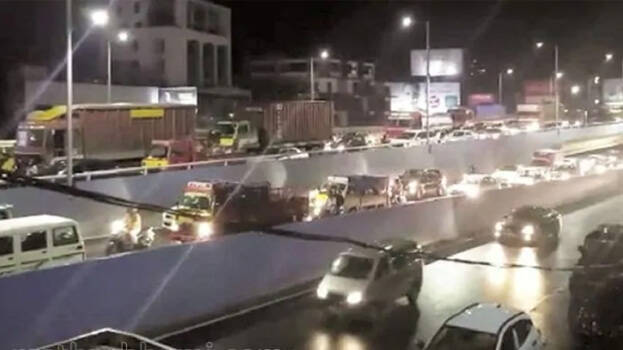 MARADU: The Maradu police arrested V4 Kerala activists for opening the Vytilla flyover before the inauguration. V4 Kerala Kochi coordinator Nipun Cherian, Suraj Angelos and Raphael were those arrested. The bridge scheduled to be inaugurated on Saturday was opened to the public by V4 activists the other day in the name of public inauguration. A case has been registered against them on charges of destruction of public property.
They will be produced in the court this afternoon and remanded. The police had estimated a loss at around Rs 1.5 lakh. In the wake of the incident the police have beefed up security on the Vytilla-Kundanoor flyover.
The incident happened at around 7 pm on Tuesday night. It was reported earlier that V4 Kochi was organizing a protest. Police were deployed in Aluva area as part of it. V4 Kerala activists removed the barricades at the entrance to the bridge from Aroor and allowed vehicles to pass the bridge. The vehicles which passed reached the other side of the bridge but could not enter Aluva area due to the barricades placed there. Following that, there was a traffic jam for three and a half hours.
When V4 Kerala Kochi unit organized a rally here demanding that the completed bridge be opened for transportation, they were detained and sent back by the police last week. V4 leaders of Kochi said the locals opened the flyover after seeing their struggle. V4 Kochi leaders said that it was illegal for the police to stop vehicles crossing the bridge and they would move the court against this.