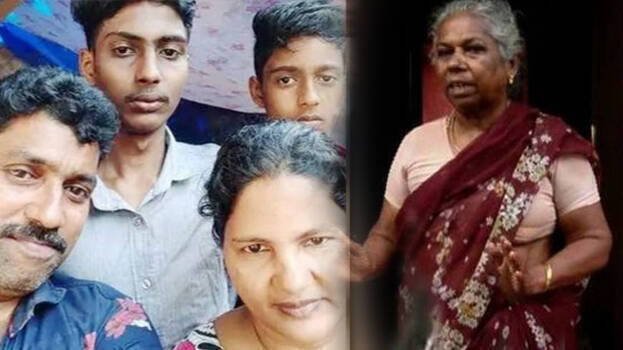 THIRUVANANTHAPURAM: The revenue department said the disputed land of four cents which led to the death of Rajan and Ambili in Neyyattinkara, belongs to the complainant Vasantha. The tahsildar submitted the report on it to the district collector. The report said Rajan was in possession of the land which is in Vasantha's name. The Athiyanoor village office had also confirmed that the land belongs to Vasantha.
Vasantha's house which is in eight cents is in the name of her grandson A S Sharath Kumar. The disputed land of four cents is next to Vasantha's house. Vasantha bought these two lands in 2007 when Sharath Kumar was only eight years old. It was reported earlier that Rajan was given RTI from Neyyattinkara taluk office stating that the same land is in the name of three others. It was on the basis of this false record Rajan fought to acquire the puramboke land.
Rajan had earlier received a document from Neyyattinkara taluk office stating that the land was in the names of S Sukumaran Nair, K Kamalakshi and K Vimala of Nettathottam Lakshamveedu colony. Rajan may have sought legal opinion with this document. It is believed that Rajan received legal advice to stay on the land and apply to the taluk office for a title deed in his name as the beneficiary had left the land.
Rajan built a shed on the vacant land and started living with his family here. Vasantha, their neighbour after a few months approached the court claiming the land to be her's. Rajan who knew this had on September 29, filed a RTI application at the Neyyattinkara Taluk office seeking details of the property. He got wrong information in reply to it.
Rajan's children said their father thought that they were living in a puramboke land with no inheritors. It was the misinformation and belief that pushed the father and mother to their deaths. Officials who were not directly involved in their deaths but gave false information have a role in it. Rajan's children sought action against them.
Meantime, tahasildar Ajaya Kumar said the documents are being examined and should check all documents to know who owns the property.