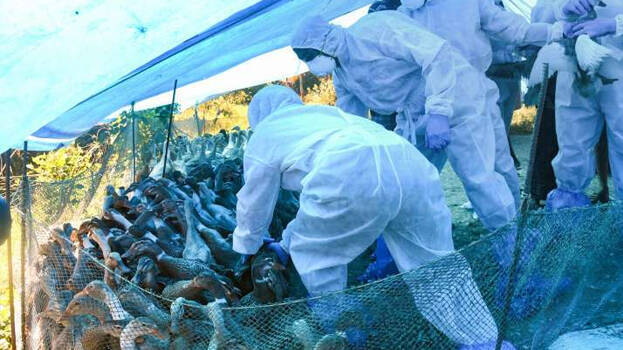 THIRUVANANTHAPURAM: Centre will sent a special team to assess the situation in Kerala following the outbreak of bird flu. The central team will visit Kottayam and Alappuzha districts where the disease was confirmed. Bird flu is spreading in more places of the country apart from Kerala. The central team will visit these places also.
Meantime, a meeting convened by Forest Minister K Raju at Kottayam Collectorate to evaluate bird flu prevention measures and to discuss further steps to be taken have been completed. Apart from Kerala, Rajasthan, Madhya Pradesh, Haryana, Gujarat and Himachal Pradesh are on high alert. Bird flu was confirmed in Madhya Pradesh after nearly 400 crows died. The sale of chicken and eggs have been stopped for 15 days.
Thousands of migratory birds died in Himachal Pradesh due to bird flu. In Rajasthan too, bird flu was confirmed in a test conducted on dead crows. The import of chickens from Madhya Pradesh to Rajasthan has been banned.