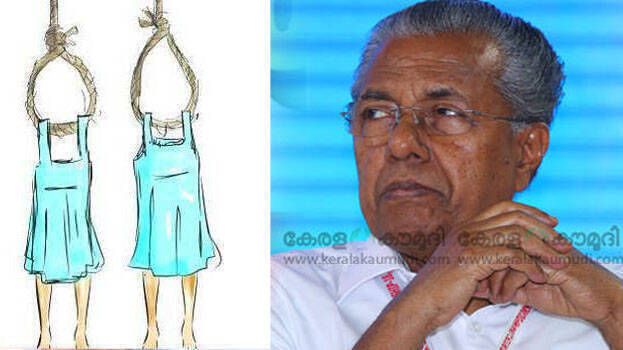 THIRUVANANTHAPURAM: State government has finally approved the demand of the victims' family for CBI probe in the Walayar case. The chief minister informed that the case has been left to CBI.
The verdict of the trial court leaving the accused scot-free was cancelled by the high court on January 6. The high court ruled that a re-trial is needed in the case and the persecution can approach the trial court seeking reinvestigation in the case. Tഏഊഊhe high court which called the trial as a farce also asked the chief accused Valiya Madhu, Kutti Madhu and Shibu to be present before the high court on January 20.
On 2017 January 13, a 13-year-old girl and the next day the sole witness in the case, her sister a nine-year-old were found in hanging in their home. The doctor who conducted the post mortem of the girls said that both of them were killed after subjecting to anti-natural sexual acts. Thrissur Range IG M R Ajitkumar, who probed the case, also said the same.
In the chargesheet which was submitted in the court following the probe, it was said that the girls had committed suicide. The Palakkad POCSO court also set free the chief accused in the case— Valiya Madhu, Kutti Madhu, Shibu and Pradeep Kumar on 2019 October 25. Valiya Madhu is accused of assaulting both children. Kutti Madhu and Shibu are accused of assaulting the first child. Another accused Pradeep Kumar has committed suicide while their appeal was being considered by the court.