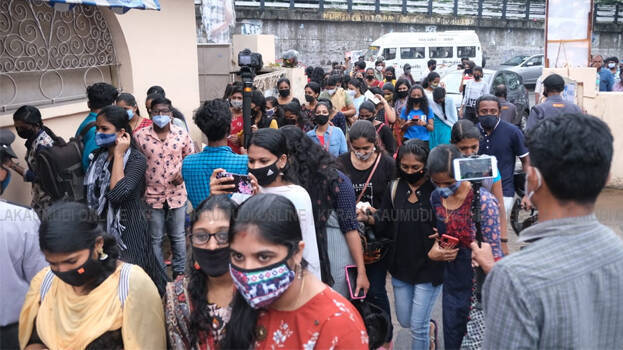 THIRUVANANTHAPURAM: The theatres in Kerala which was closed following the covid 19 induced lockdown has started functioning after a gap of 10 months from Wednesday onwards. Most of the theatres screened Vijay's blockbuster film, 'Master.' As maintenance works were going on, theatres in Kannur city were not opened. The theatres started functioning with the first show at 9.00 am, after paying strict adherence to Covid 19 protocol and allowing only 50 per cent of seating capacity.
Many rushed to the theatres with high spirit. There are 670 cinematic screens in the state. But only 500 were opened on Wednesday. Only three shows are allowed per day and no new Malayalam film will be released today. 11 films will be released next week after completing censoring. Jayasurya's 'Vellam', Vanku directed by Kavya Prakash and written by Unni R will hit screens in the coming weeks.
Even though the film shooting was resumed two months before, the opening of theatres was delayed further over the issue of entertainment tax. With the government's declaration on tax cuts, theatres got further impetus to start the film rolling. Although the government has given nod to open the theatres on January 5 itself, the opening of theatres was delayed further as theatre owners were adamant of the issue of reduction or cut in entertainment tax.