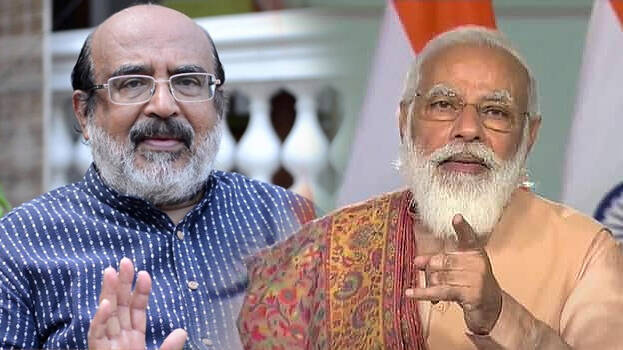 THIRUVANANTHAPURAM: BJP leader PK Krishnadas on Monday lashed out at Finance Minister Thomas Isaac and the state government's sixth budget in the Assembly. He accused the finance minister of degrading the budget as an election speech.
PK Krishnadas opined that the budget was unbelievable and unrealistic. The minister said it will provide employment to eight lakh people. In which sector will eight lakh people be employed? What is the proposal in the budget to revive the crumbling agricultural sector? PK Krishnadas said.
In Kerala in general, the service sector makes some headway even if the agro-industrial sector collapses. This time the service sector has also collapsed, the BJP leader said.
PK Krishnadas added that the tourism sector has also collapsed and there is no potential for job creation here. The finance minister had to thank Prime Minister Narendra Modi for one thing because some of these schemes belong to the Central Government and not to the State Government, he said.
The Central Government's scheme for housing for all has been renamed but is being implemented in Kerala. No projects have been implemented by the State Government in the last five years other than the Central Government projects. The treasury in Kerala has not been locked down due to the generous attitude of the Narendra Modi government, PK Krishnadas opined.